Posted on
By Le Studio Luminaires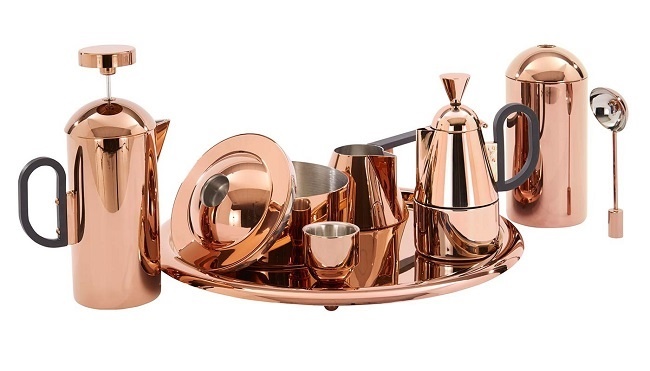 Brew recognises coffee making as a form of art and coffee drinking as one of our few remaining contemporary rituals.
Precision-engineered from stainless steel with a copper finish, Brew is hyper-reflective, functionally rigorous and designed to take pride of place on any kitchen counter, bar or occasional table.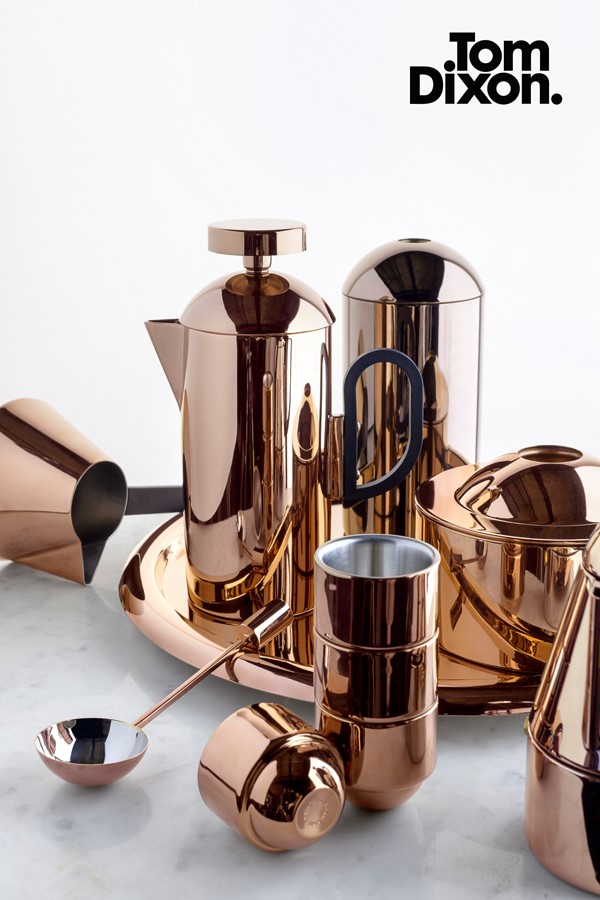 "There is something exceedingly satisfying about the process of putting together a well-stocked tray of tea and coffee with all the accoutrements." Tom Dixon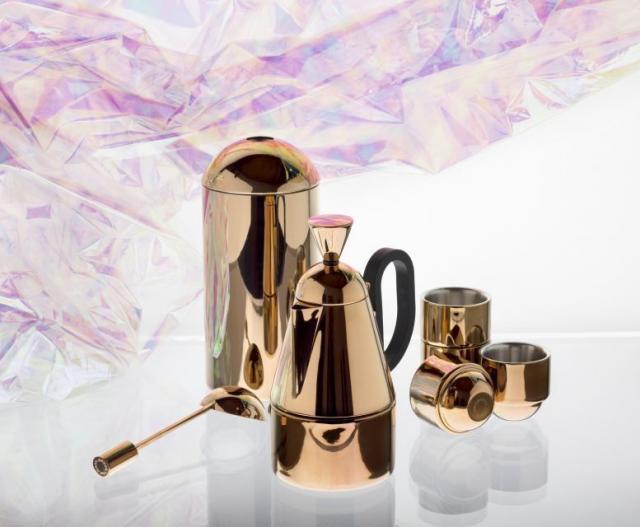 MORE ABOUT BREW
Through art deco forms rendered in a hyper-reflective finish, Brew adds understated theatricality and futuristic finesse to precision-engineered tools of the trade. From cafetiere to coffee caddy, the individual components of this set are highly functional, but are best when used as a collective. 
The Espresso Cups are double-walled and heat resistant, while the Stove Top and Milk Pan have heat resistant handles and can be used on a hob. The bases will blacken over time in reaction to the heat generated from the stove. On gas hobs, keep flames to a minimum to avoid unnecessary black marks. Brew products will age well if cleaned correctly after use. They are not dishwasher safe but can be washed in warm soapy water and dried with soft cloth. Do not use abrasive agents as these will damage the surface.