Playful transparencies cascade through the lamp's ingenious frame, creating shimmering reflections and casting an elaborate net of shadows onto the ceiling.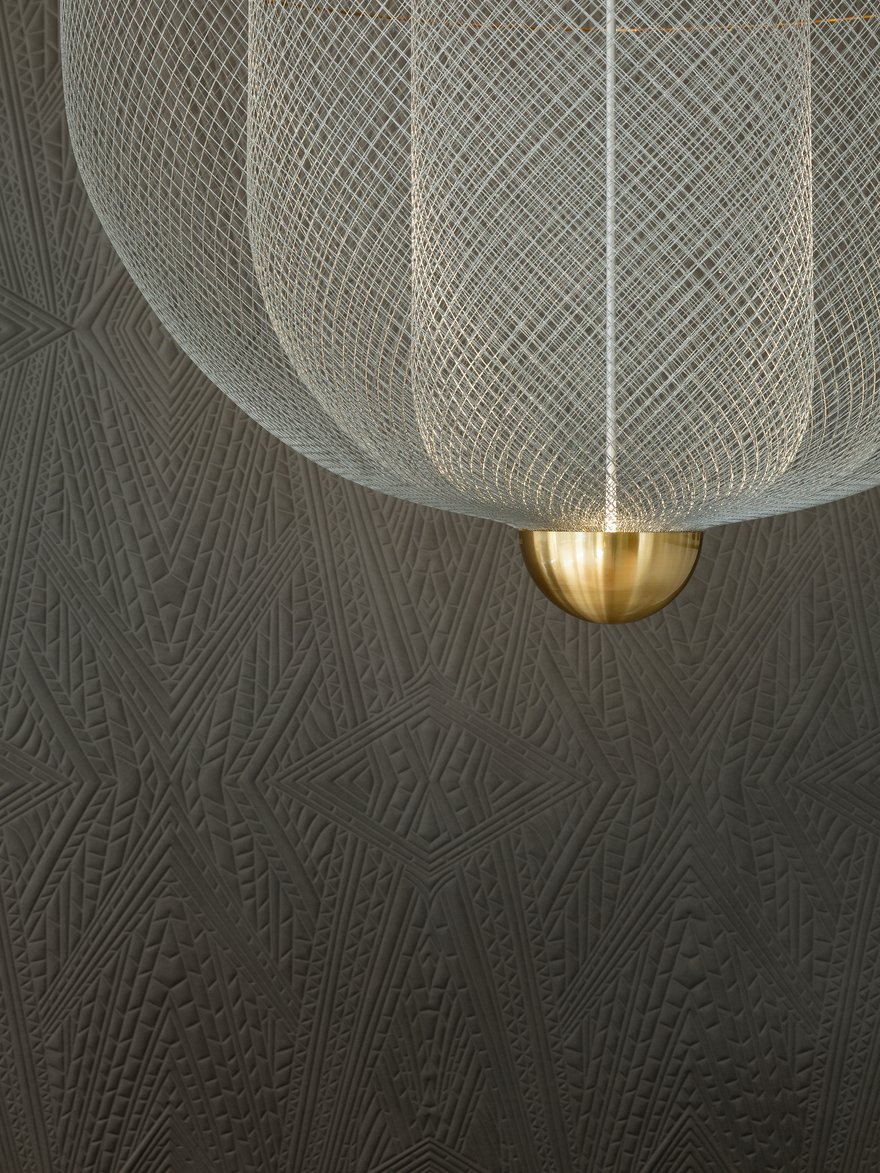 Whoever sets eyes on the Meshmatics Chandelier will never guess what hides behind its sophisticated exterior...  Inspired, Rick Tegelaar elevates the nature of humble wire netting by developing a machine and set of tools to model it with accuracy.  The full potential of this thin and flexible material is then stretched and captured within three layers pf beauty.
"Where we are able to merge engineering with elegance, there will arise a pure form of aesthetics."
Rick Tegelaar
Rick Tegelaar (Rotterdam, 1986) graduated with honours from the ArtEZ Arnhem product design department in 2011. Since then he works independently from his studio and workshop in Arnhem.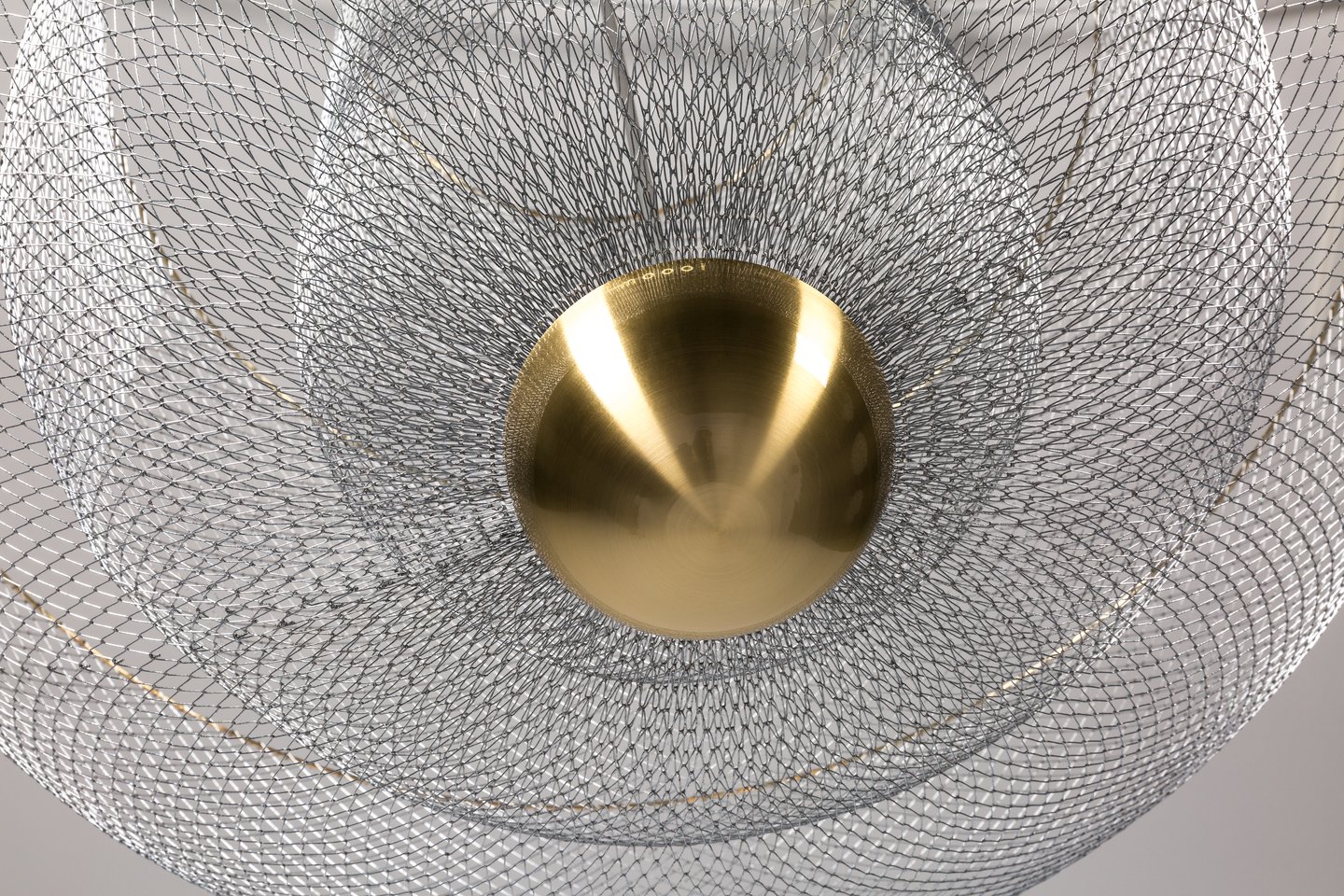 As a material-oriented designer, Rick's work is characterized by the use of very uncommon materials, finding new beautifully shaped forms with an innovative approach.
Rick is interested in machinery and mechanical processes since childhood. This fascination for engineering, combined with his delicate sense of esthetics, are reflected in his designs, which shed a new light on undervalued materials and existing techniques. 
"I've always gotten a lot of satisfaction out of the processes of making something. When I was a kid I was always playing with technical Lego. Even now, I sometimes use Lego for making a scale model. I'm a designer who combines thinking and doing for developing new designs."